>
>
New in 2020, pearl vertical clip Fan USB charging small fan available in three colors
New in 2020, pearl vertical clip Fan USB charging small fan available in three colors
[commodity name]珍珠竖夹风扇(英文名:Vertical Clip Fan)
[specifications]
1. Material: ABS + PP + electronic components & nbsp;
2. Product size: about 9.9x6.2x30.6cm
3. Package: color box
4. Accessories: USB cable
5. Power parameter: 3W
6. battery capacity: 1200 Ma 18650 lithium battery
7. Working voltage / current: 5V / 1000mA
8. Outer box data: about 52.5x46.5x50.5cm/60pcs (packing number) / 18.7kgs (gross weight)
9. Weight of single product (including color box): 0.295kgs
10. Volume of 1 case (full case): about 0.12cbm
[commodity image]
&Nbsp; product features:
1.The appearance of the product is simple and lovely. It can be used as a table clamp.
2.This product is rechargeable, safe and environmental protection, high practical performance.
3.This product uses the booster motor, the speed is fast, the wind is big, the noise is small, brings us a cool summer.
instructions:
1.This product is rechargeable fan, input voltage/The current is5V /1000mA。
2.Please fully charge before using this product. The indicator light is red when charging and off when fully charged. About full charge4Hours, maximum charging time not more than8Hours to avoid damage to the battery and shorten the life of the fan.
3.The product can be used with full charge according to different gears2-5.5Hours.
4.How to use the fan:
| | |
| --- | --- |
| Press the switch for the first time | A wind |
| Press the switch for the second time | Second wind |
| Press the switch for the third time | Third wind |
| Press the switch for the fourth time | Turn off the fan |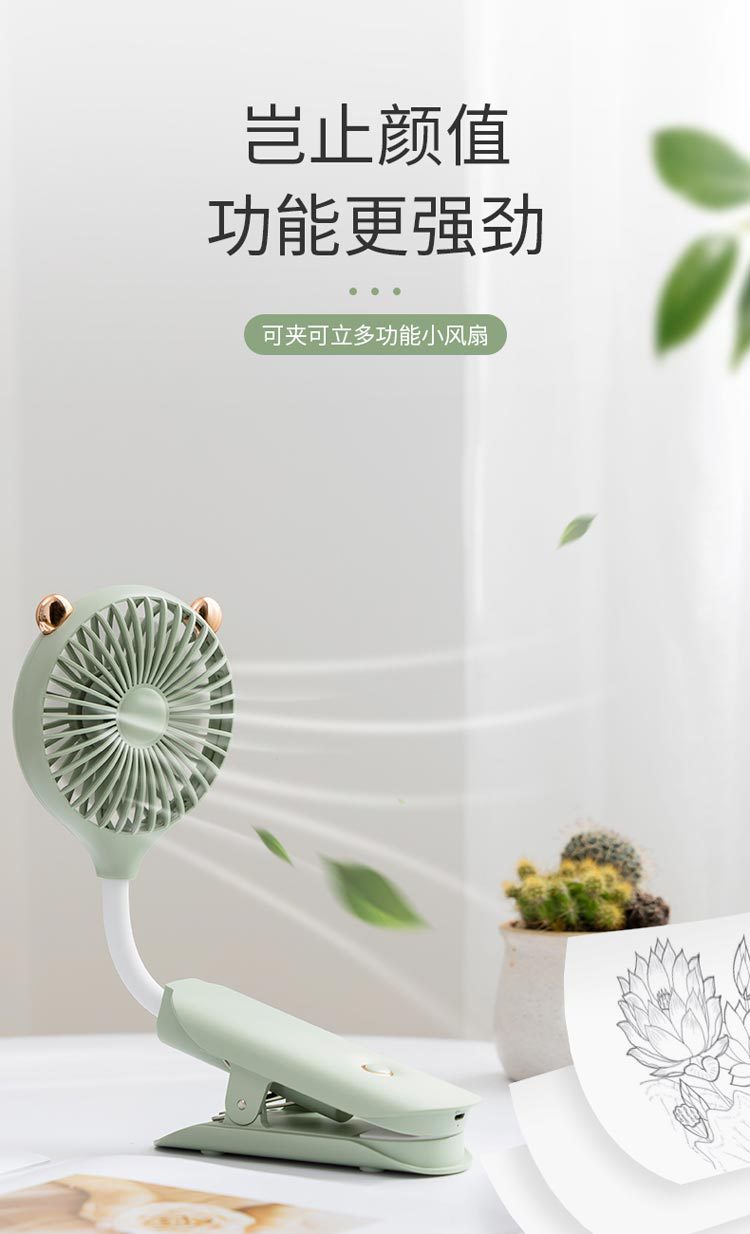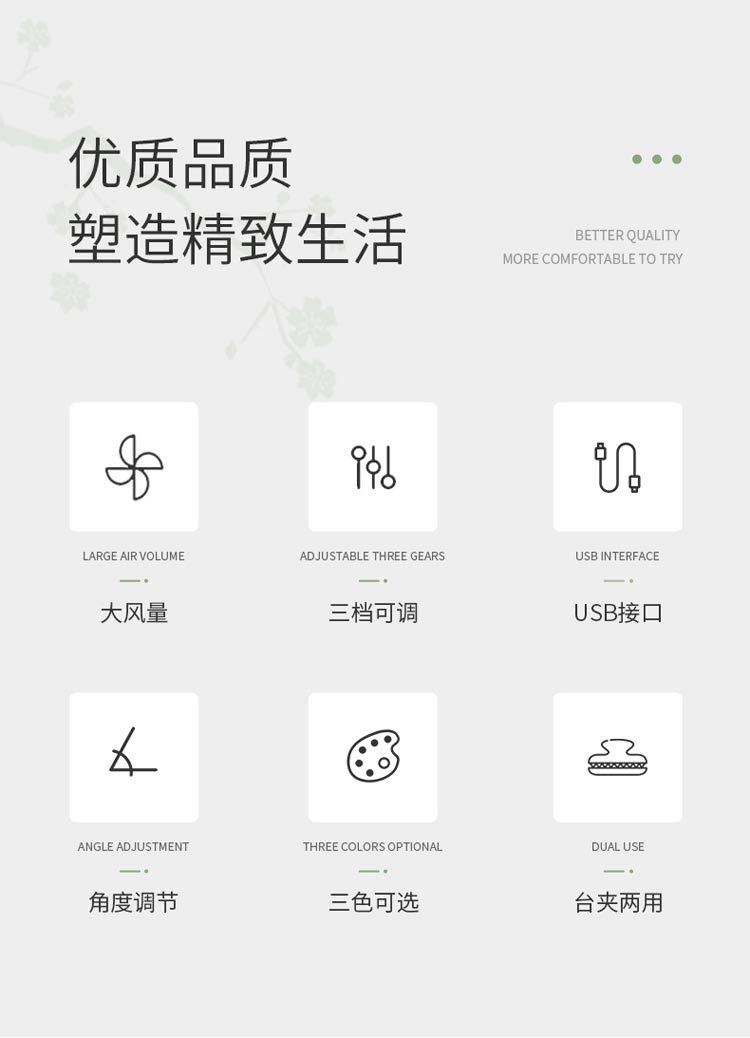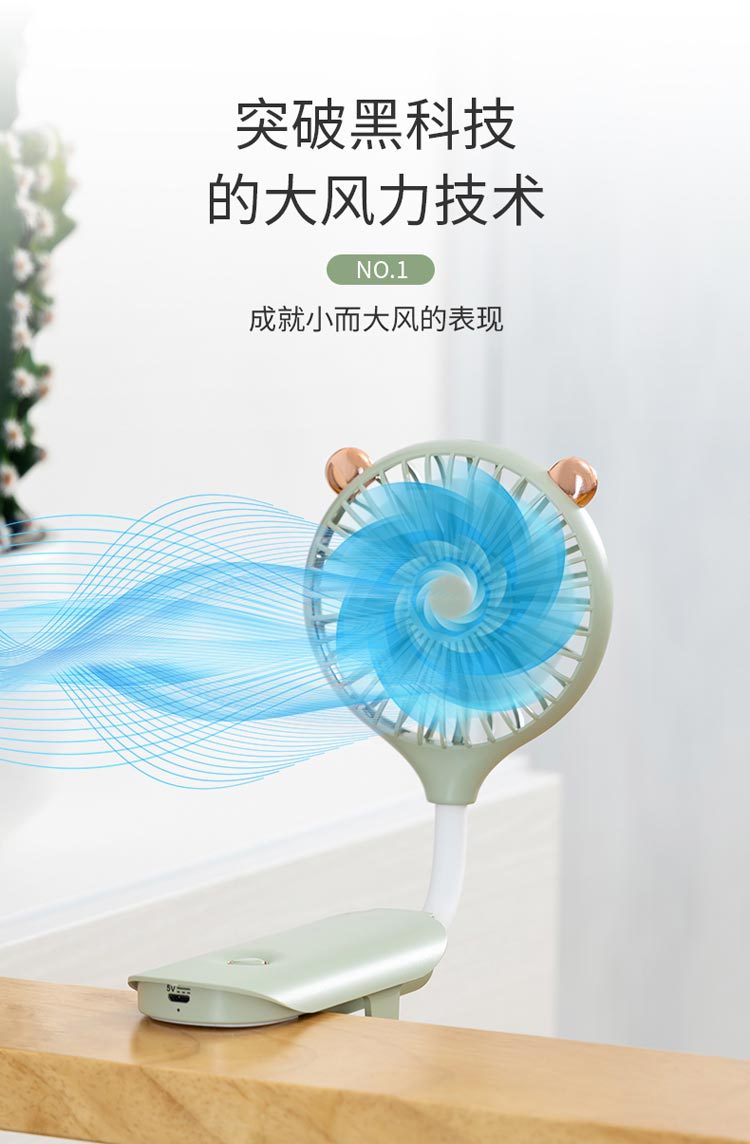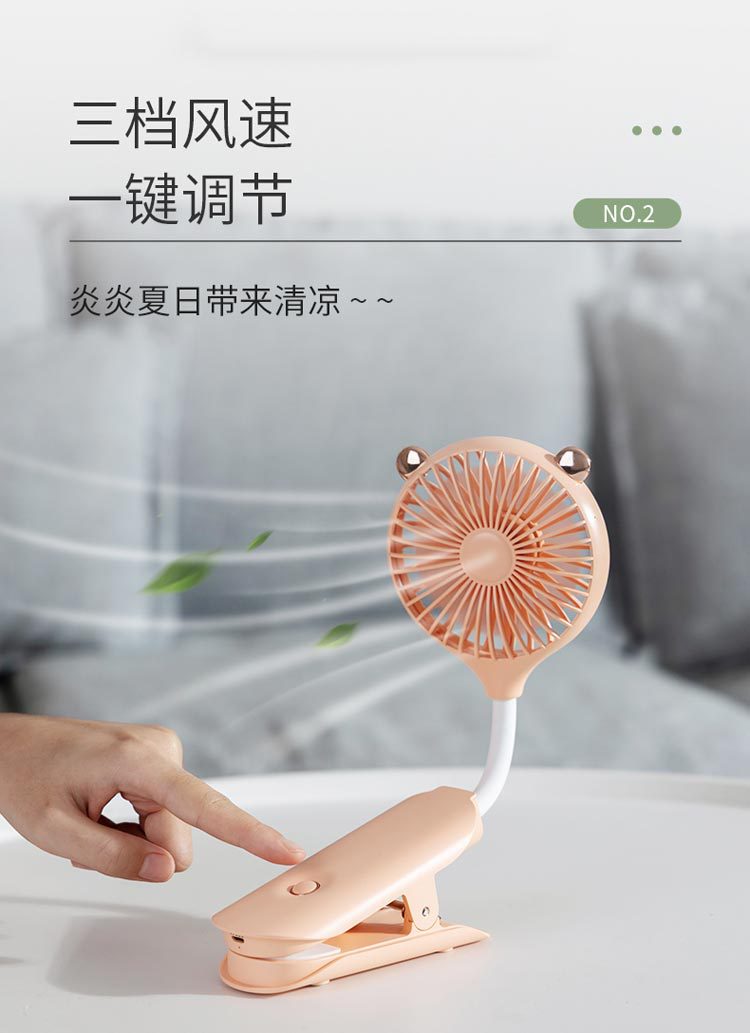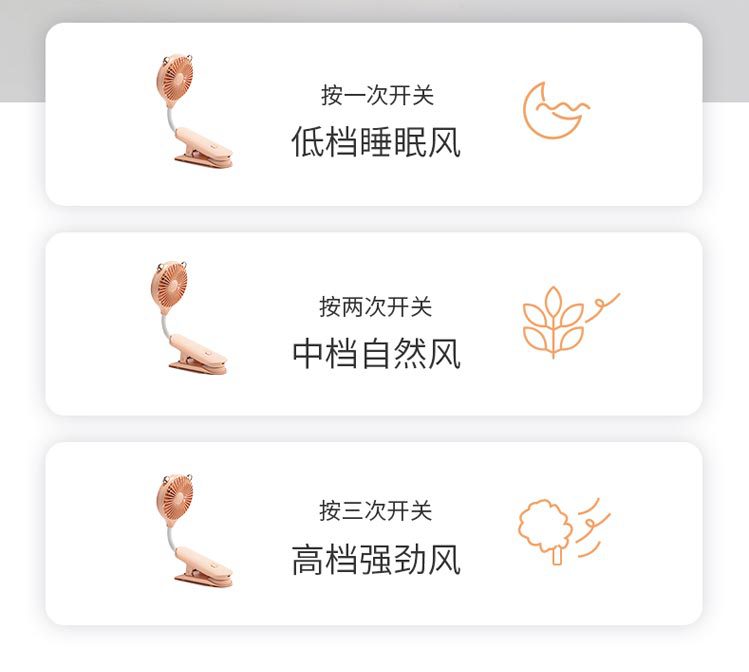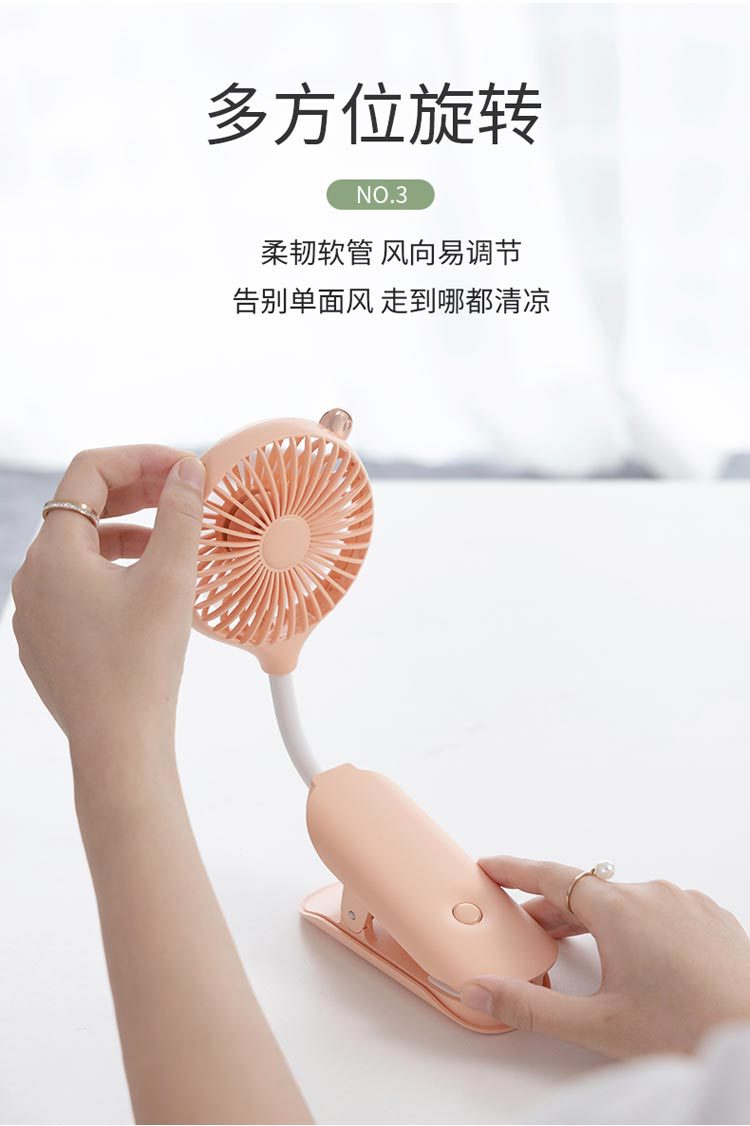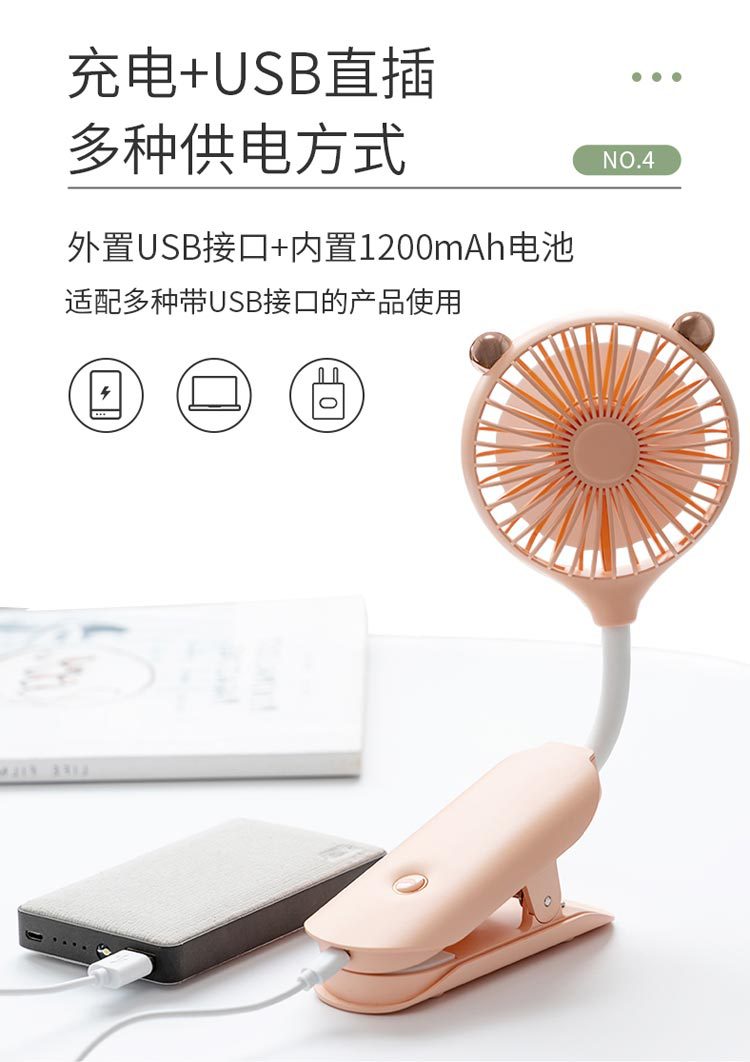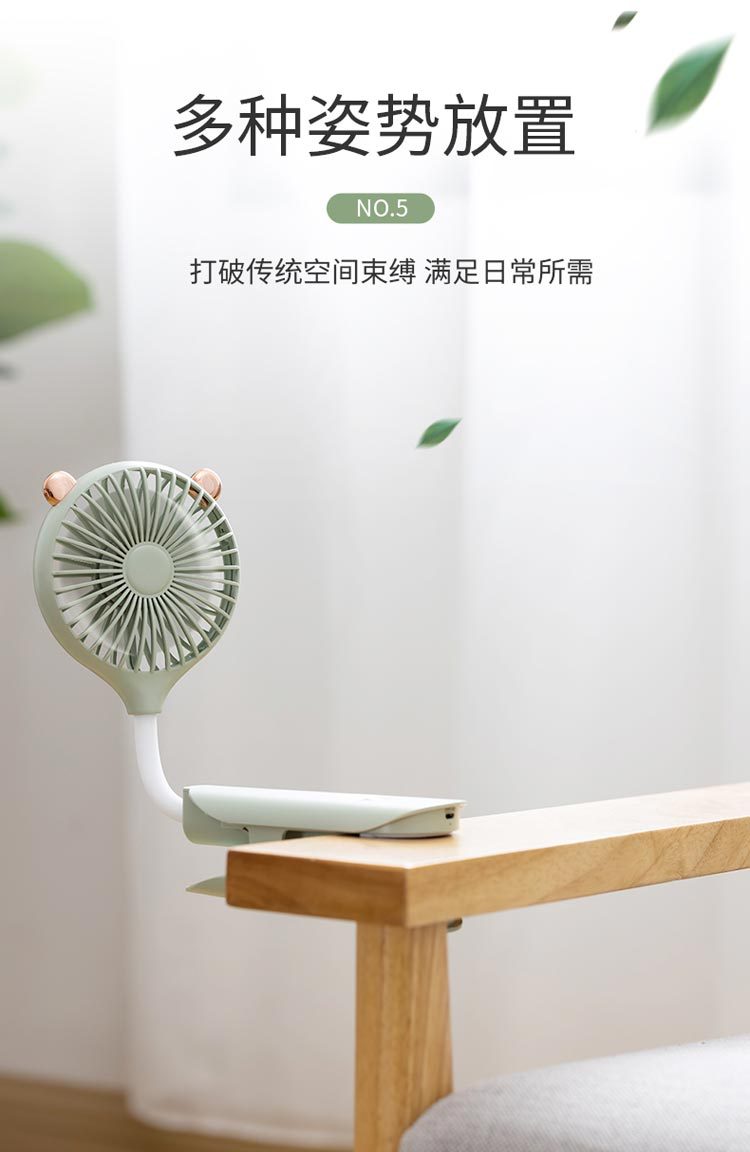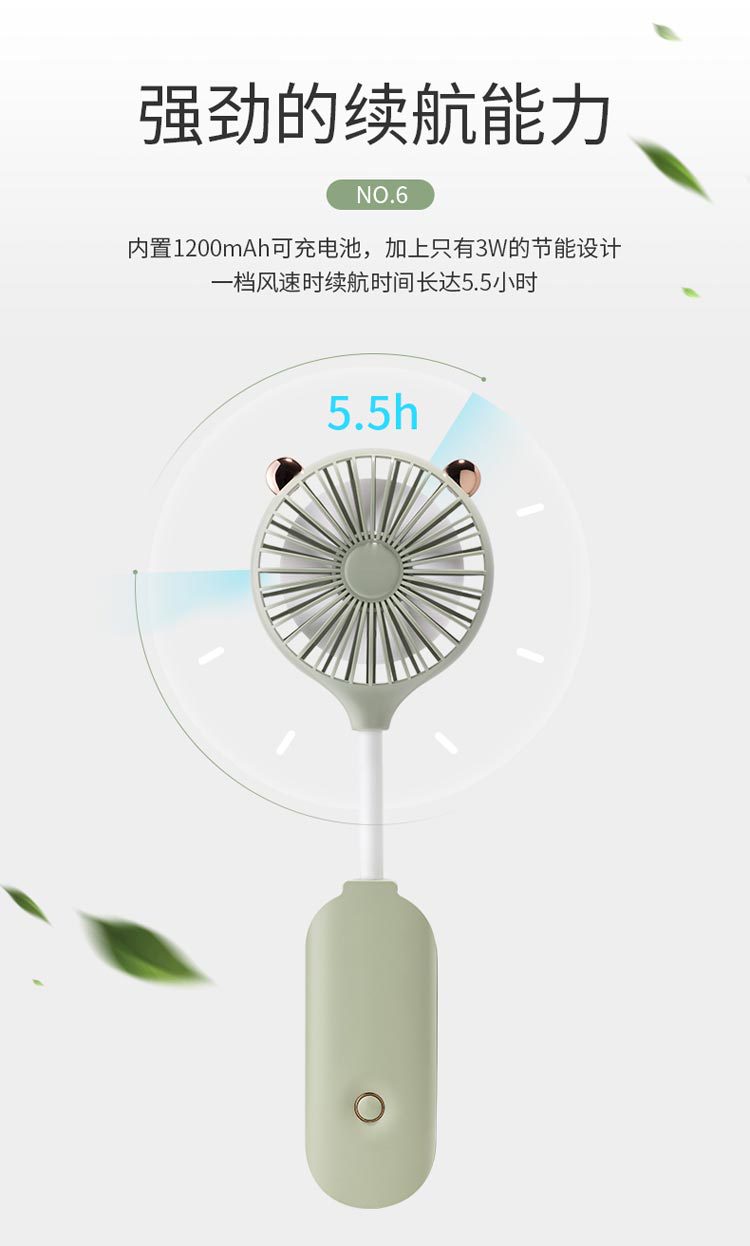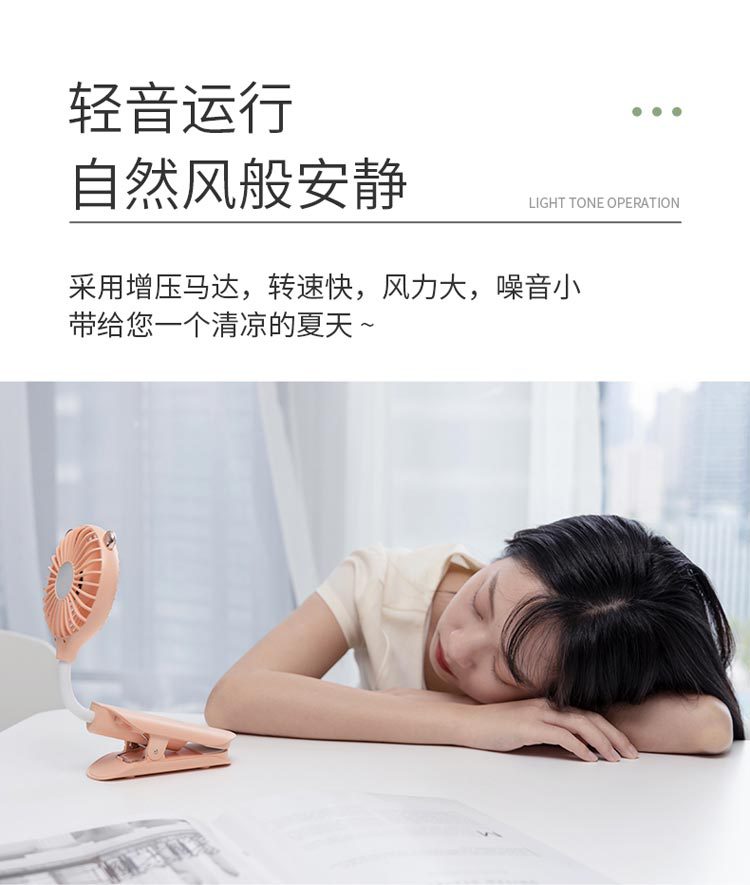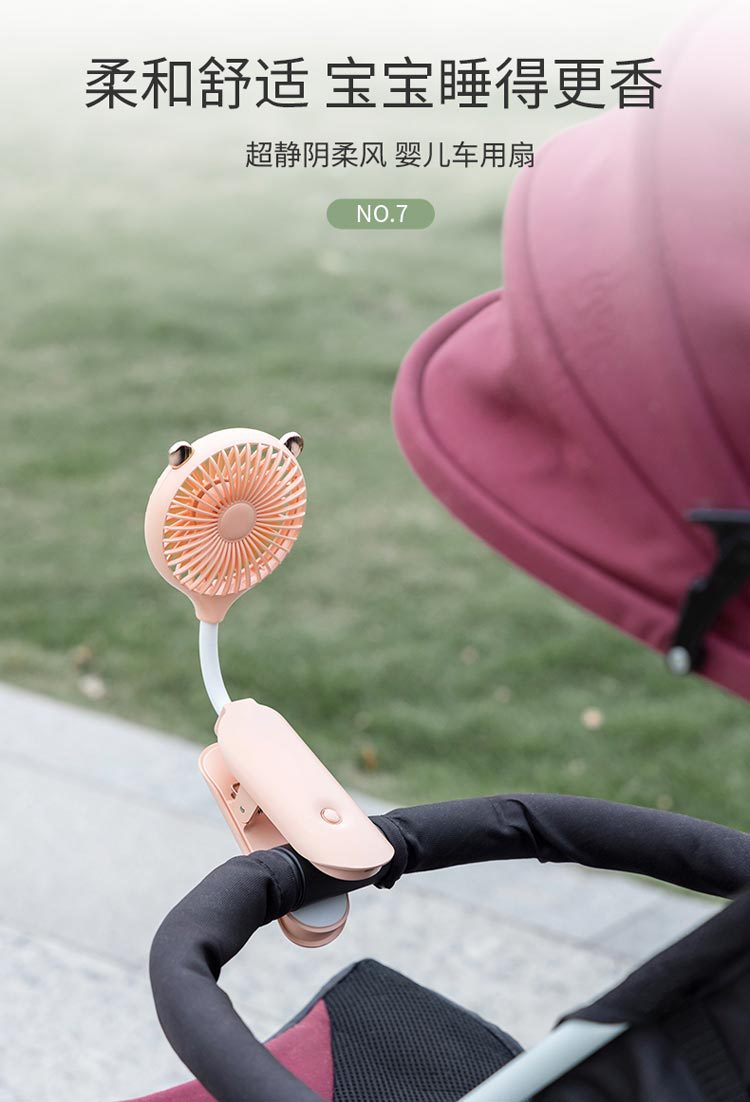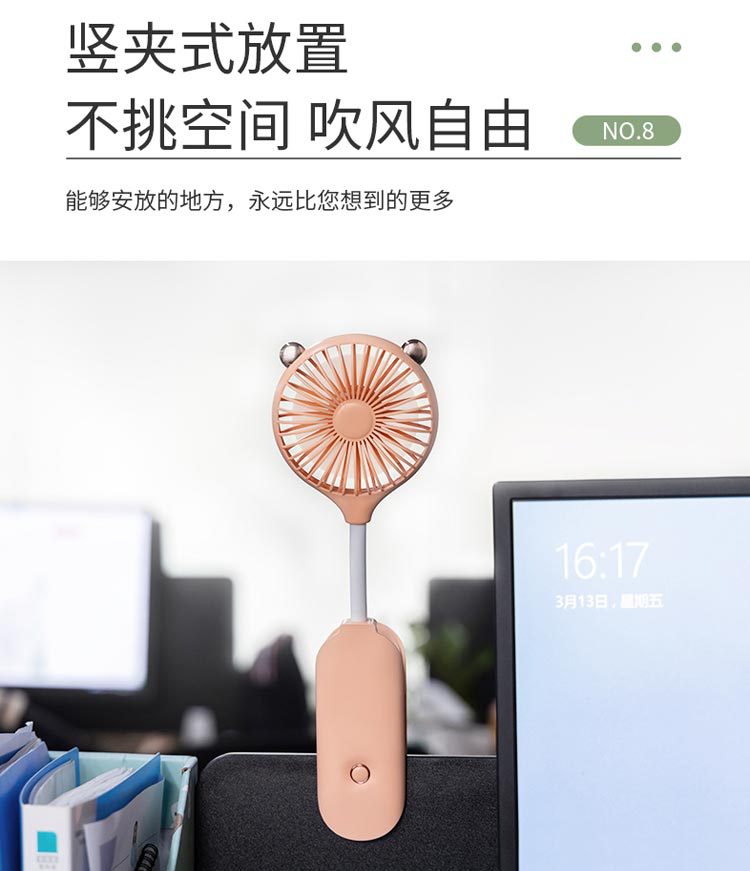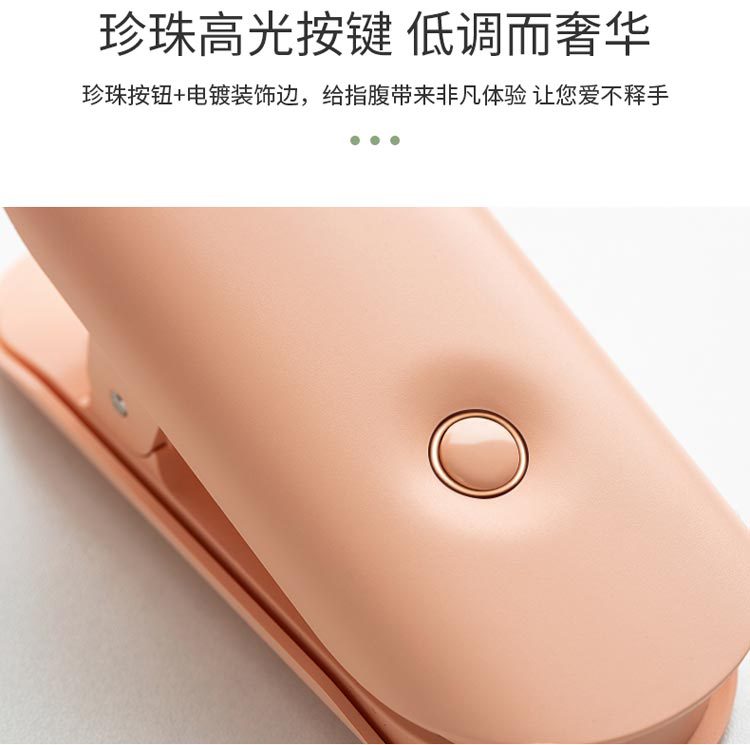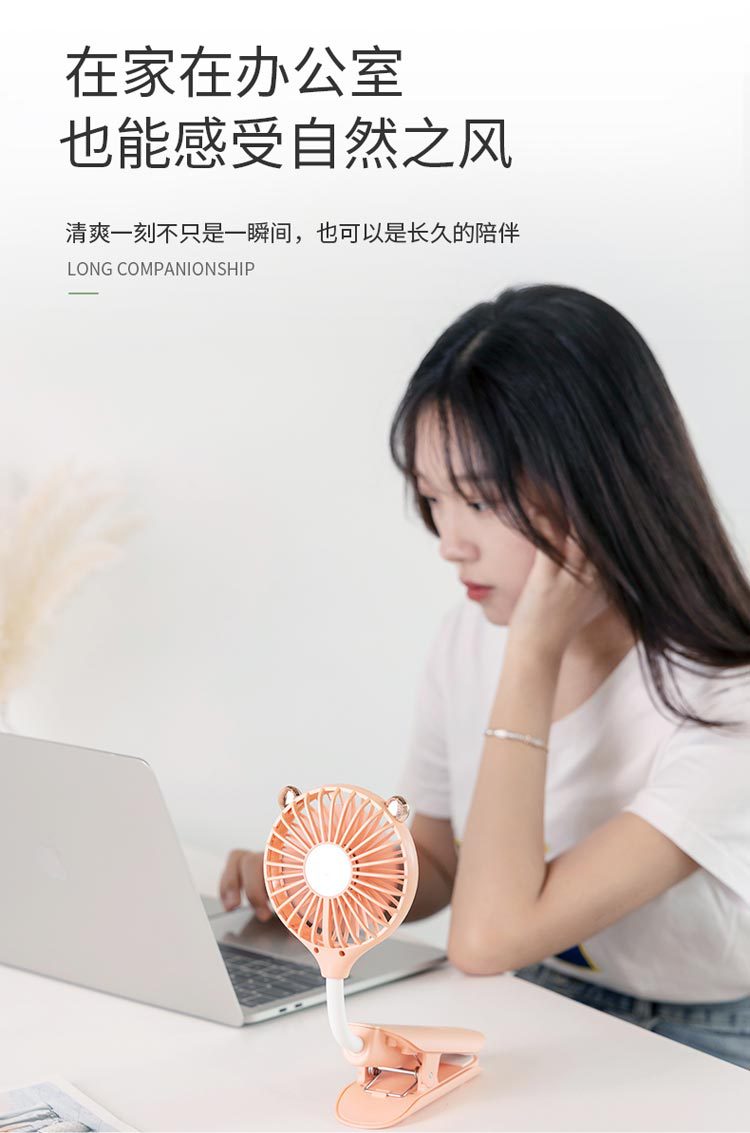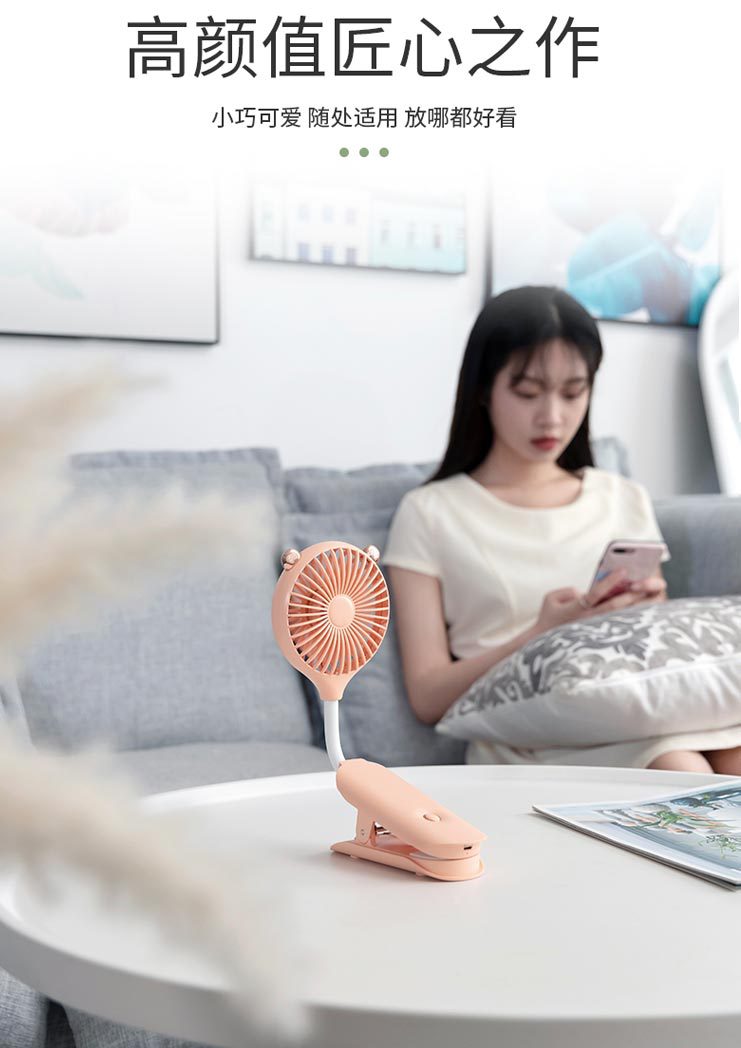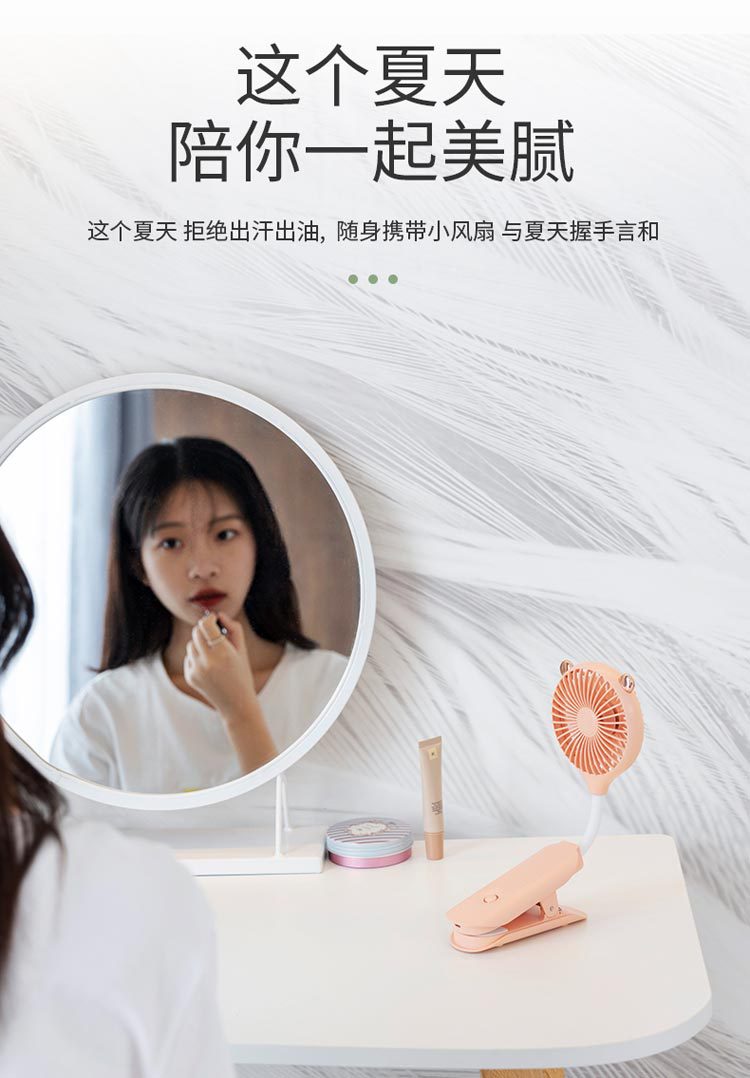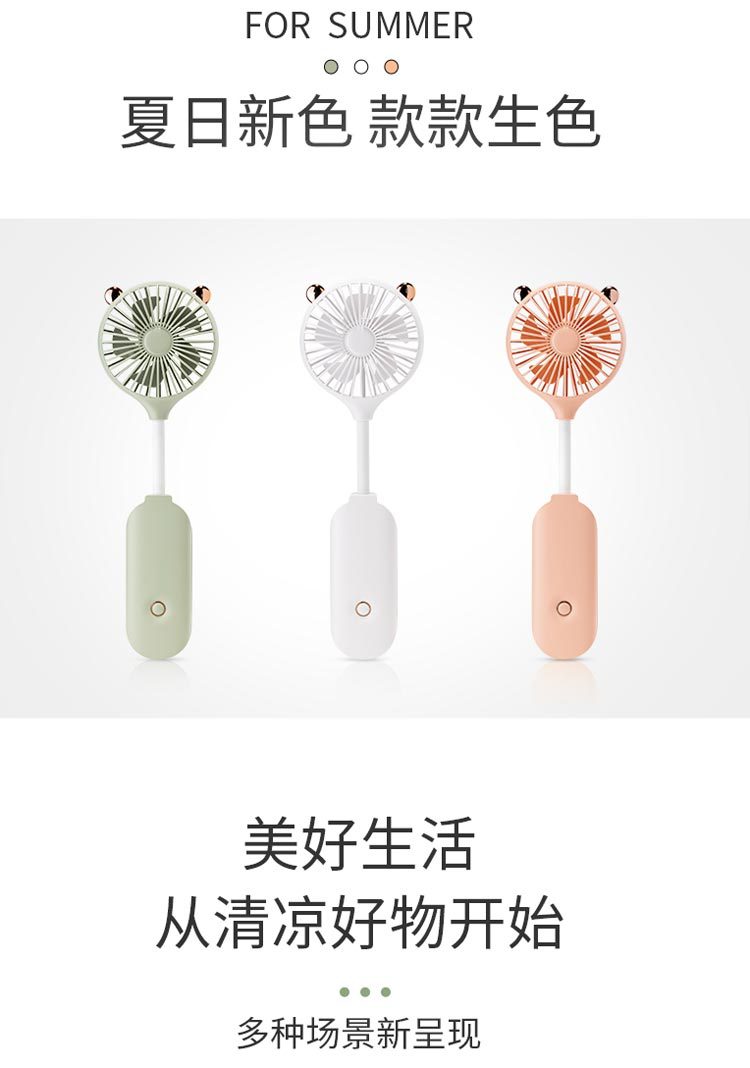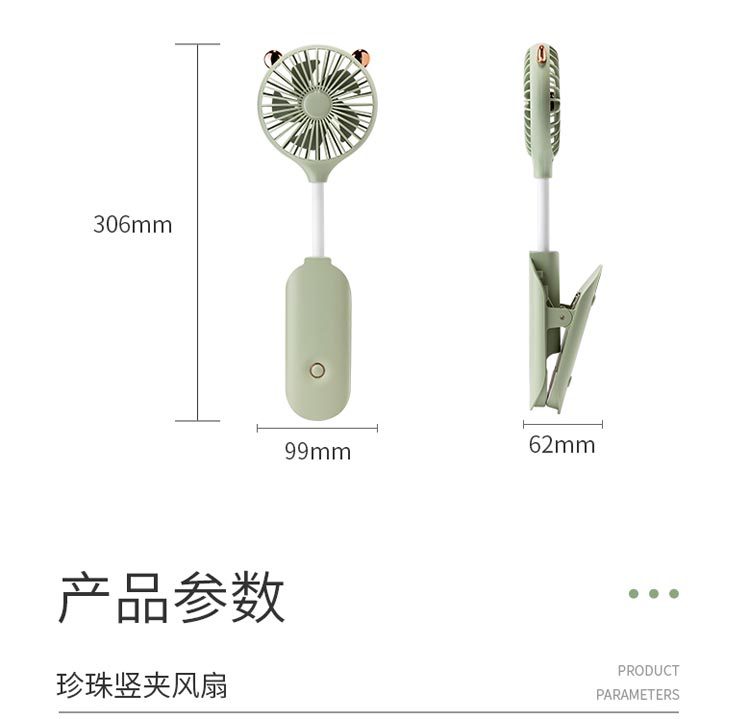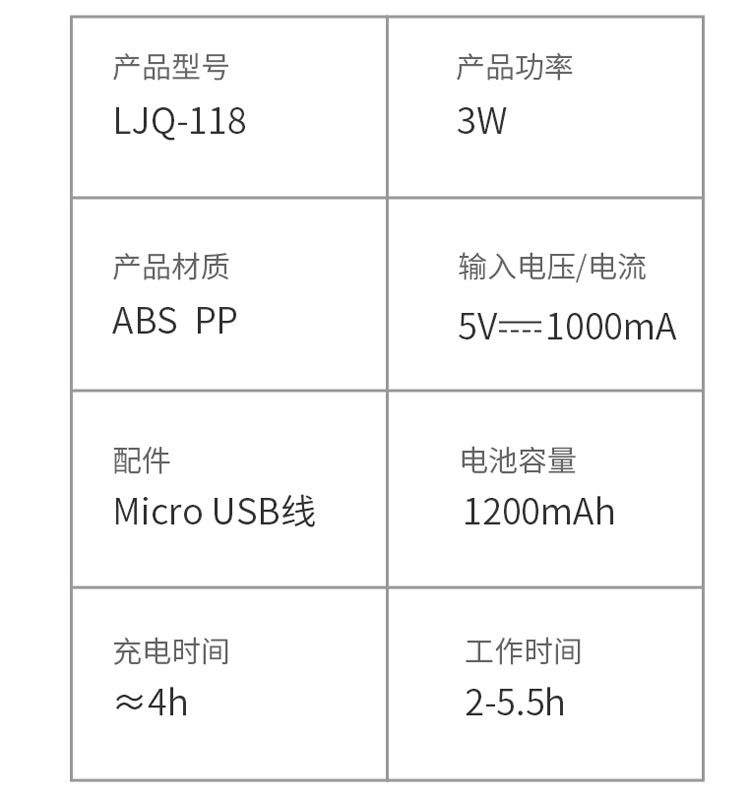 [warm tips]
1.Do not use desktop/Laptop or5V /1000mAThe following adapters are used to charge and power the product.
2.Do not expose to the sun. Do not use in the environment with water mist, humidity, dirt, high temperature, etc. It is forbidden to put the product into or near the fire source to avoid fire and explosion hazard.
3.No supply of this product6Children under the age of 5 should be used alone to avoid danger.
4.Do not disassemble or modify the product by yourself.
5.The battery shall be disposed safely, and the waste battery shall not be discarded at will, and a special battery recycling bucket shall be placed.
6.Before product abandonment:1.Disconnect the power supply;2.Remove the housing;3.Remove the battery; then dispose of the battery safely.
7. Due to the color deviation of light and display screen, there may be slight deviation between the picture and the actual color. Please refer to the actual color.
Supplier store