>
>
>
New type of projection night light direct marketing mushroom blossoming projection light cross border e-commerce tricolor atmosphere light
New type of projection night light direct marketing mushroom blossoming projection light cross border e-commerce tricolor atmosphere light
Product parameters:
Source type:

The LED

light source.:

With the light source

Applicable space:

The study、The meeting room、Children room、The bedroom、The basement、The sitting room、Corridor/corridor、The restaurant

style:

Chinese style
[ trade name &; Mushroom projection lamp
[ specification parameter &;
1. Product size: about 12.3x12.3x10.8cm
2. Material: ABS + as + pet + electronic components
3. Package: color box
4. Accessories: USB cable
5.供电方式:内置1200毫安18650锂电池,本产品可以充电(with USB cable)
6. Input voltage: DC5V
7. Product power: 6.9w
8. Outer box data: 53x40x37cm / 36pcs (packing number) / 13.1kgs (gross weight)
9. Weight of single product (including color box): 0.33kgs
10.1 volume of case (full case): about 0.078cbm
[ commodity image and text;
Product features:
1. This product canUSBCharging use, with USB charging cable.
2. This product has the function of warm night light, accompanying us to sleep.
3. This product has the function of projection lamp, romantic and colorful.
4. This product has the function of stepless dimming.
Instructions for projection function:
1.Align the hole position, open or close the light cover according to the indication of the cover opening switch, and pressMKey to project.
2.Projector keyMexplain: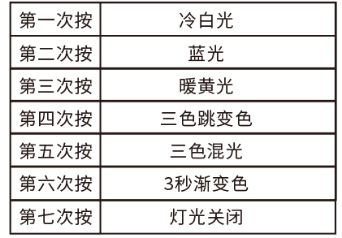 3.Projector in addition to3Seconds for any light outside the gradient,Long press the corresponding key,,The light will be100%Gradient to5%Light and stop,Press and hold the corresponding key again,Light by5%Gradient to100%, and so on.
4.Projection light with memory function,The switching light and the light on after shutdown are determined according to the last dimming brightness. (except3Seconds out of gradient)
5.The charging time of this product is about3Hours, use time2Hours. When charging, the indicator light is red and long on. When fully charged, the indicator light is green and long on.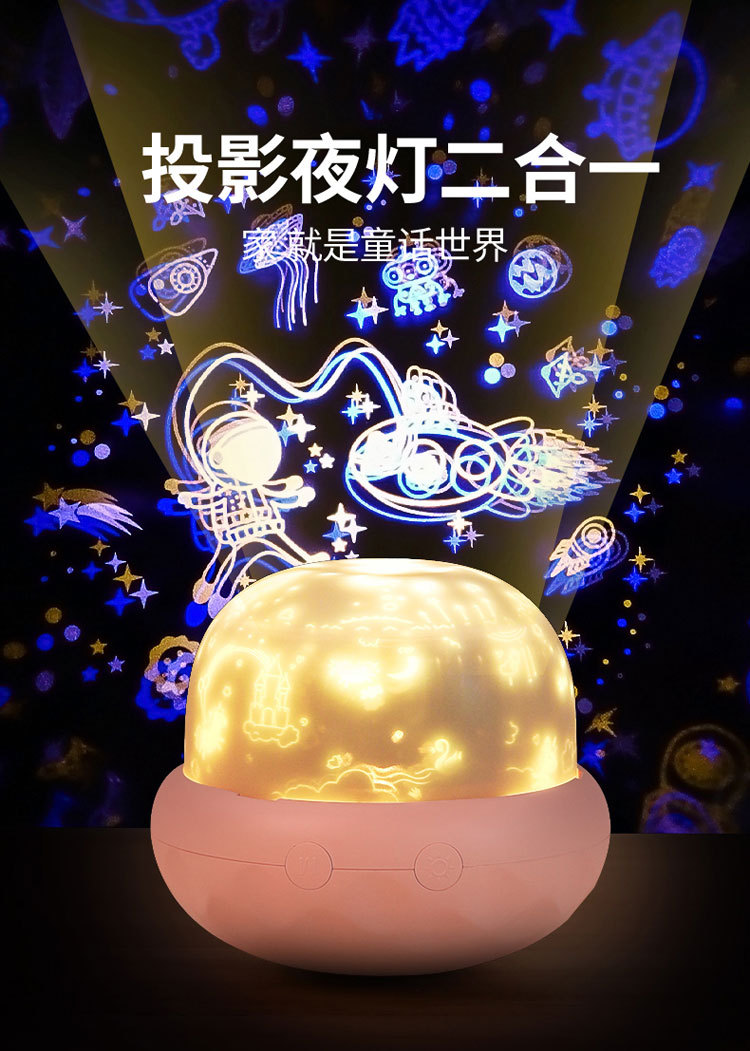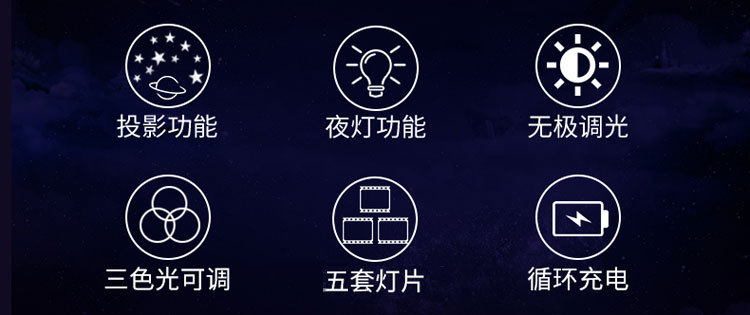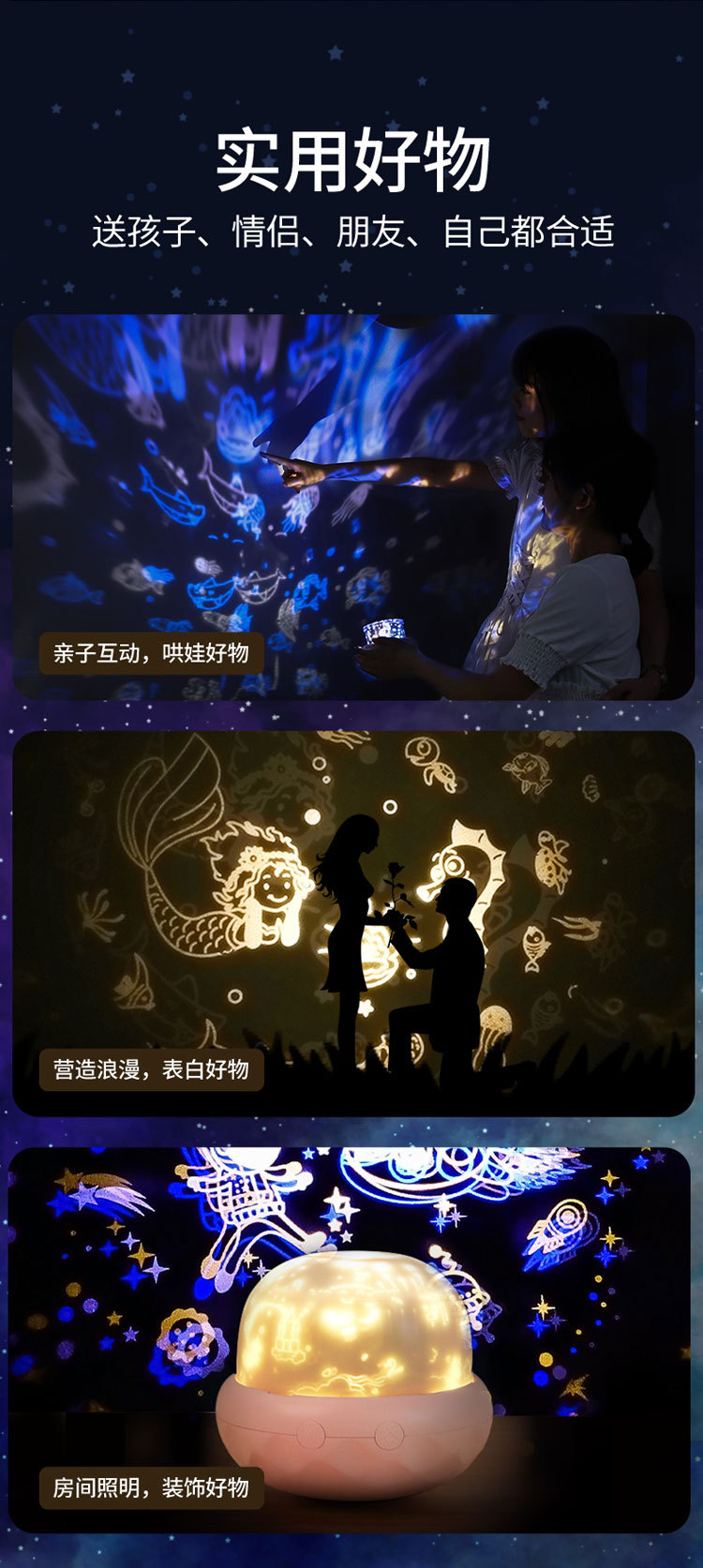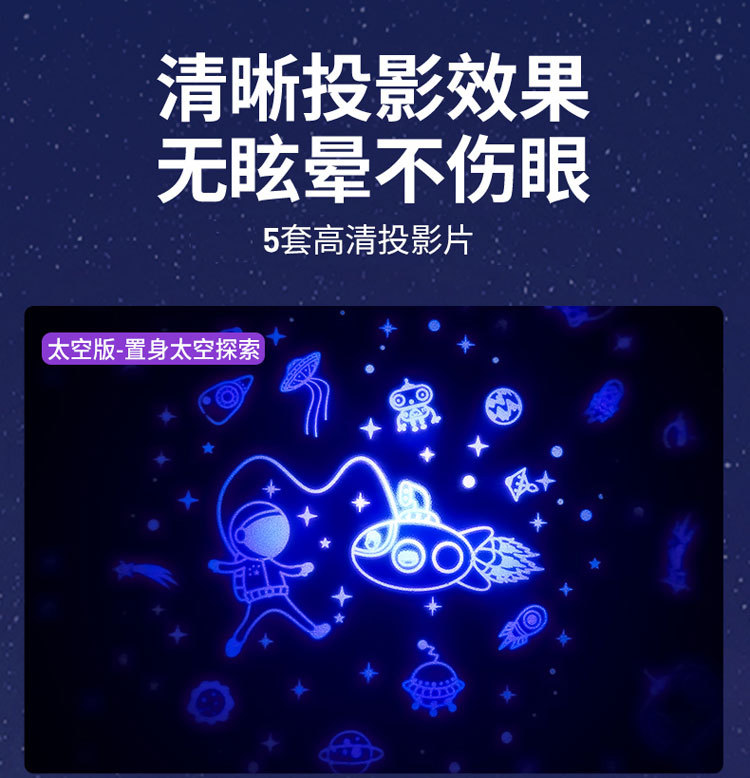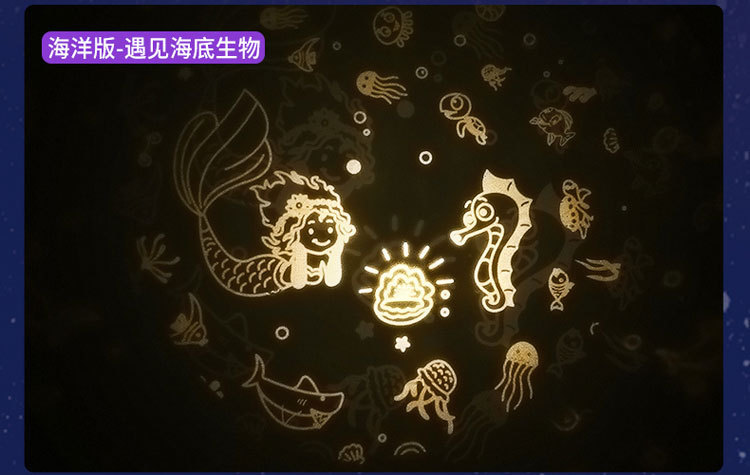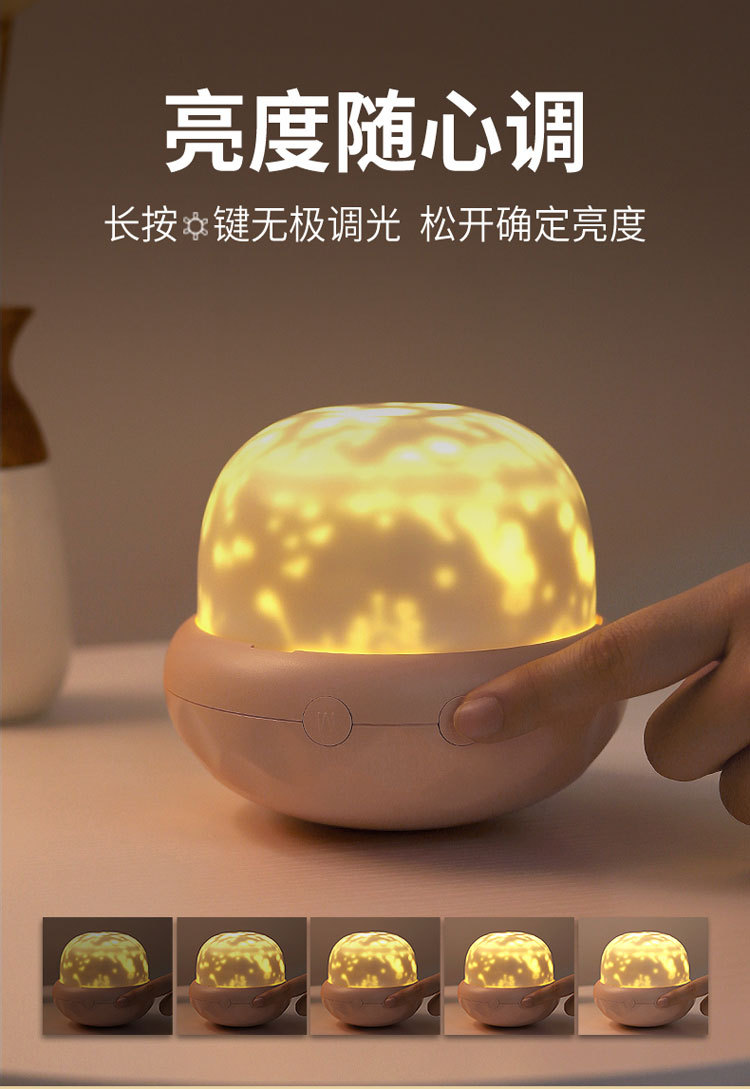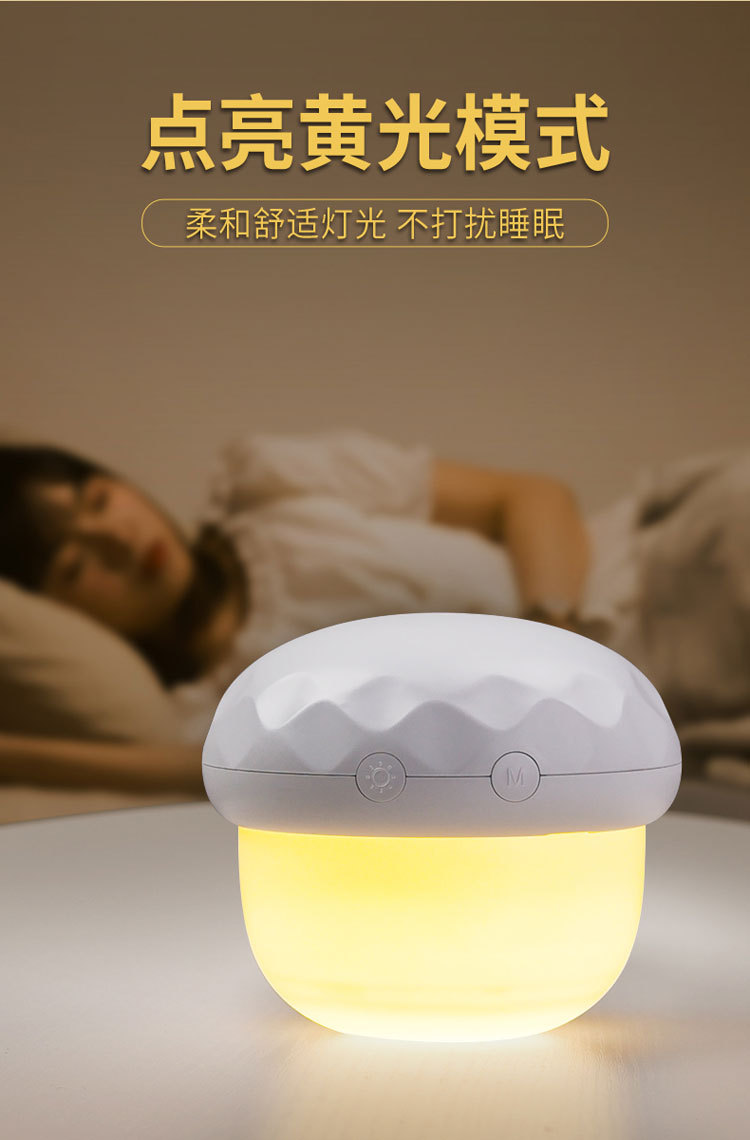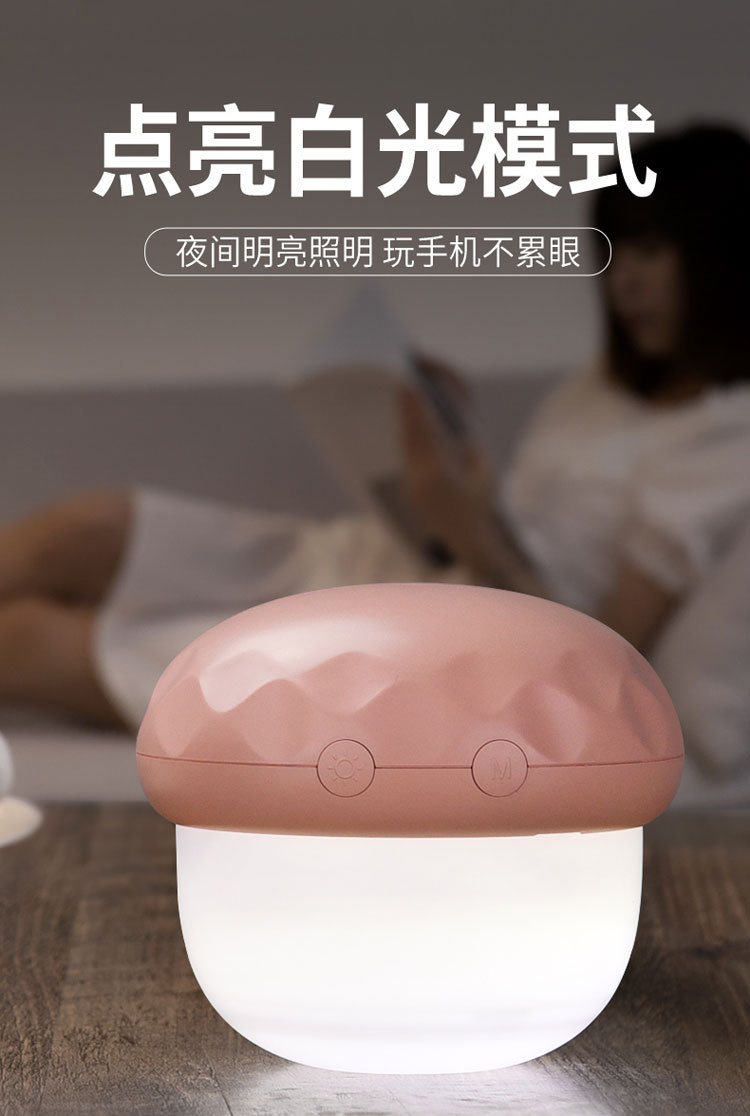 [ warm prompt;
1.6For children under the age of, please use under the supervision of adults.
2.Do not remove the internal device by yourself to avoid damaging the components.
3.When not in use for a long time, please place the product in a dry environment.
4.The light source of this lamp is irreplaceable; when the light source reaches its end of life, the whole lamp shall be replaced.
5.When assembling the upper and lower lamp covers, the lamp covers are not screwed in place and cannot be fastened.
6.Please do not exceed6Use on the inclined table to prevent tipping.
7. Please read the manual before use;
8. Light, shooting, etc. may cause slight color deviation between the picture and the real object, please refer to the real object.
Supplier store